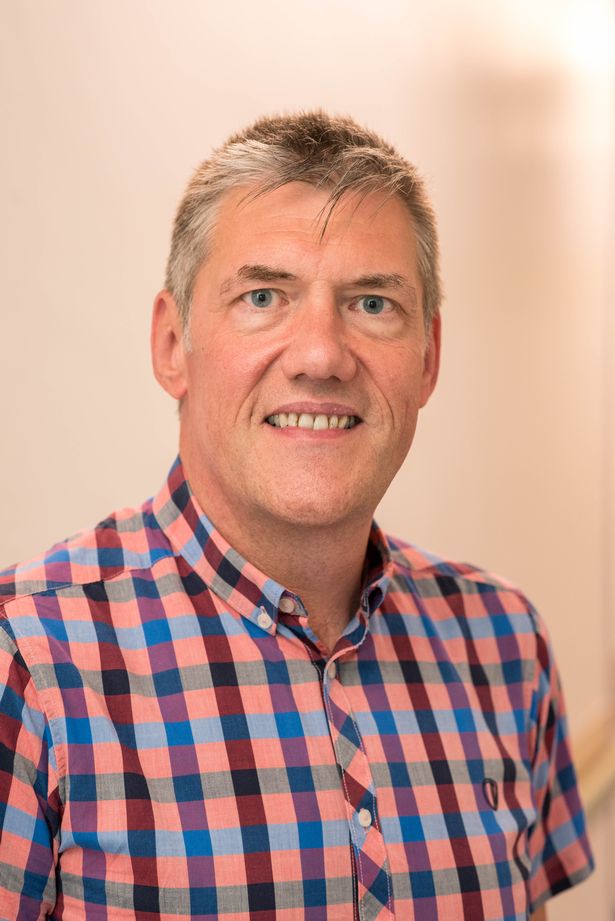 Professor Stephen Ryder
Co-Clinical Director of Research & Innovation
Steve is a consultant Physician in Hepatology and Gastroenterology. His major clinical and research interest is hepatitis C infection. He was the national lead for the Hepatology Clinical Research Network and has had a significant role in coordinating clinical trials of new therapies. He was recognised by the NIHR for his outstanding contribution to commercial research programmes in 2016. Steve is also Clinical Director of the NIHR Nottingham Clinical Research Facility.
Steve is Hepatology Vice President of the British Society of Gastroenterology and was appointed Director of the NIHR Nottingham Clinical Research Facility in April 2017.
Professor Ian Hall
Director, NIHR Nottingham Biomedical Research Centre
Co-Clinical Director for Research & Innovation
Ian Hall is Professor of Molecular Medicine at the University of Nottingham and Consultant in Respiratory Medicine at Nottingham University Hospitals NHS Trust.
Ian completed his clinical studies at the University of Oxford before moving to Nottingham for specialist training and research. He was an MRC travelling fellow at the University of Pennsylvania and National Asthma Campaign Senior Research Fellow. From 2009-2015 he was Dean of the Faculty of Medicine at the University of Nottingham. He holds the Boots Chair in Therapeutics. His research interests include the molecular genetics of airway disease, pharmacogenetics, asthma, COPD, cell signalling and MR imaging.
Kathryn Fairbrother
Head of Nursing, Research & Innovation
Kathryn started her career in the NHS in 1992 as a health care assistant in an acute mental health unit. In March 1993, she started her adult nurse training at the University of Teesside, where Kathryn is originally from and qualified as a registered nurse in 1996. Kathryn has been involved in research since 1998, firstly in roles at University Hospitals of Leicester and then with the Leicestershire, Northamptonshire and Rutland Comprehensive Local Research Network. From 2014 until 2021, Kathryn worked in the NIHR Clinical Research Network East Midlands, including as Deputy Chief Operating Officer. She joined NUH in August 2021.
Dr Tom Smith
Acting Divisional General Manager, Research & Innovation
Tom joined Research & Innovation in May 2017, leading research support services and the operational delivery of the NIHR Nottingham Biomedical Research Centre infrastructure. Tom's career includes both industry and the NHS, before joining the team he worked at the NHS Health Research Authority.Tom was appointed Acting Divisional General Manager, Research & Innovation in June 2023.
Rachel Webster
Head of Research Education and Impact
Rachel has led Communications, Marketing, Corporate Governance, Customer Relations and Public Relations teams in both the public and private sectors including the NHS, local government and transport industries.

Rachel joined Research & Innovation in 2018 and her role covers the delivery of communications and public and patient engagement, together with ensuring that our research is inclusive of all communities as part of the workforce and providing opportunities to take part in research. She is also the Senior Management Team lead for the development of the Research Futures School, which develops education for all professionals within research and for the work around the impact of the research we do at NUH and in our centres of excellence.
Alison Lloyd
Head of Research Governance, Quality and Integrity
Dr Philip Quinlan
Director of Health Informatics
Phil was appointed as one of the first joint posts working across both the Research & Innovation Department and the University of Nottingham to lead the development of our data strategy and to build a shared infrastructure which will supercharged our research capability by utilising data science such as Artificial Intelligence (AI) to drive benefits to patients and the education and development of the workforce to have the confidence to utilise data. Phil also leads the Informatics Theme as part of the NIHR Nottingham Biomedical Research Centre and is Head of Digital Research Service and Honorary Professor at the University of Nottingham and HDR UK Associate Director.