Our research during COVID-19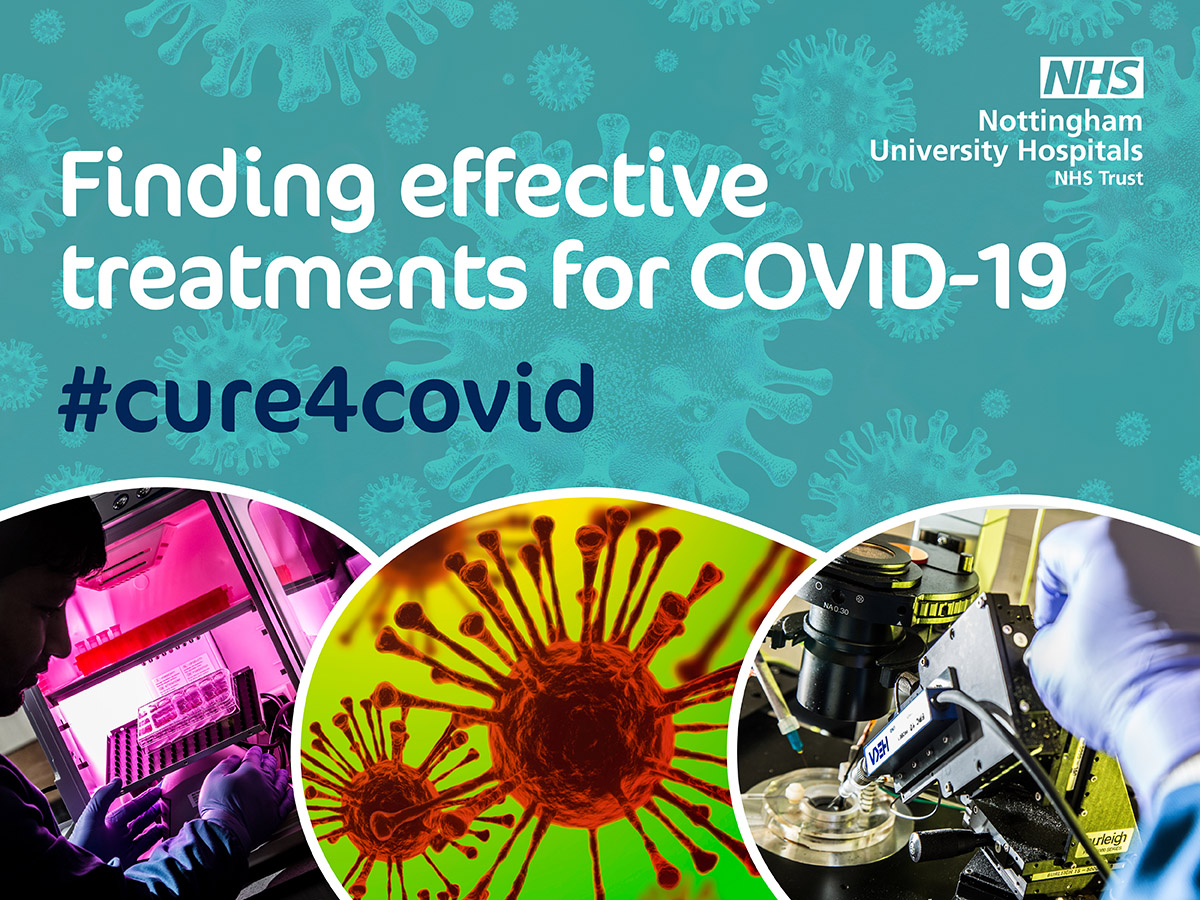 We are using our expertise, resources and facilities to focus on finding effective treatments for COVID-19.
This means that there are changes for existing and new research trials at NUH:
Some trials have been temporarily suspended as part of protecting NHS services during COVID-19. Where it is safe to do so, we are now restarting trials and studies that are high priority and essential to the health of our patients.

Some trials are continuing with changes to the way the research teams work with you. For example, follow-up appointments may be carried out by phone or video conference; prescriptions may be issued electronically or medicines delivered to you at home.

Where clinically necessary, we have continued to provide patients with essential treatment and care.
Research appointments
Where visits to our hospitals for research are continuing, these are being managed with the safety of patients and staff as our first priority.
All of our research teams are following national and local guidelines for the safe delivery of healthcare services during COVID-19.
Please help us to keep everyone safe by following these guidelines.
If you are involved in a clinical trial, your clinical research team will be in contact with you to discuss the next steps for you. Please do not attend for planned appointments unless your research team has confirmed this with you beforehand.
If you have symptoms of COVID-19
Please do not attend for any confirmed appointments if you think you have symptoms of COVID-19. Please contact your research team to rearrange your appointment, or to re-organise treatment and tests.
Find out the latest on our COVID-19 research
You can find all of the latest updates on our COVID-19 research here.