Recognising the contributions of our clinical research teams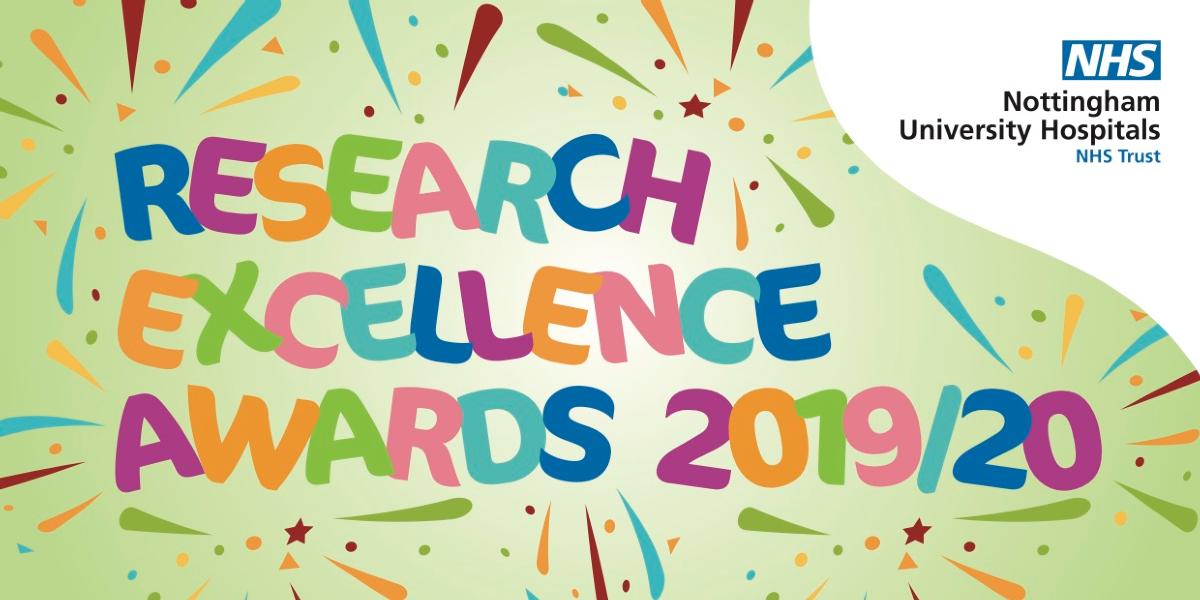 The Research Excellence awards recognise the individuals or teams that you feel have done the most to contribute to clinical research in the last 12 months.
2019-20 Nominations
This year's awards are now open for nominations. Nominations should cover activities which wholly or mostly took place during the year April 2019-March 2020.
Nominations can be made by:
Research colleagues (from any research partner organisation)
NUH staff
Patients, carers and visitors
Partners and collaborators in our research
Nominations can be made via an online nomination form. You do not have to give us your details to nominate, all you have to do is to tell us why you think your nomination should be recognised.
Award winners
The winners will be decided by a specially-convened panel from the Research and Innovation department at NUH. The winners will be announced on Monday 1 June 2020.
Directors' award
The Directors' award will be selected by the Clinical Director and the Managing Director of Research and Innovation. It recognises innovation in clinical research through:
Contribution to international research
Contribution to national research priorities
Award categories
Nominations should be made in the following categories. The same nomination can be made in more than one category, but you must complete a separate entry for every nomination.
Individual awards
Research excellence in Industry engagement
For the development of commercial research studies, effective partnerships with industry or for support to Life Science companies in Nottingham/East Midlands.
Chief Investigator of the Year
This Award is for outstanding contribution to research and recognises consistent commitment to clinical research and its development at NUH.
Outstanding clinical contribution
For an individual who has made a significant contribution to the development of clinical research in their team, their professional group or their service area. This may include education, training and support for early career researchers; increasing research activity; or undertaking new areas of research.
Public Health research
This recognises research done in collaboration with our NHS, local authority and public health partners including primary and social care, Public Health England, Nottingham and Nottinghamshire Integrated Care System and Integrated Care Providers.
Rising star
Recognising the achievements of an early career researcher who has made a significant contribution in their area/clinical specialty.
Team awards
Research team of the year
The team that has made the greatest contribution to the effective delivery of clinical research at NUH.
Research impact and outcome
The team whose research has made measurable contributions to the health and wealth of society.
Excellence in trials administration/management
The team that has done most to enable clinical research at NUH to grow, improve performance or improve the quality and standards of the research we do.
Innovation in patient and public involvement/engagement
Demonstrating the contribution that patients and the public have made to the impact of our research using innovative approaches to involvement, co-design or shared decision-making.
Closing date
The closing date for nominations is Friday 8 May 2020.